This list confirms that indeed there is collusion gone on, ongoing and set to continue,  I think.  It might not, it might be Neelus christmas card list, but very handy for people.  Thanks Ved, very much.  See below for video evidence and links to their various shenanigans including engaging with antic CSA events UK.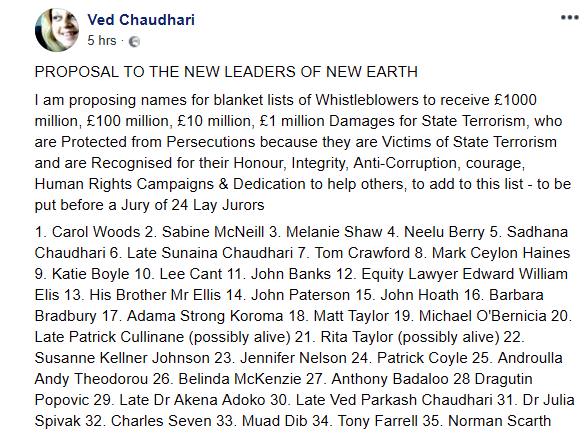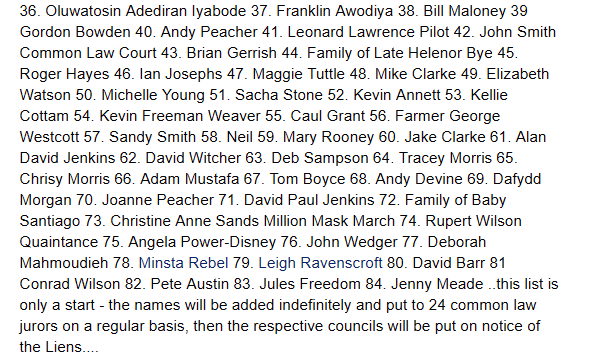 Link to: Doazic YouTube channel. Many Fmotl/sovcits debunked & HopeGirl QEG/free energy scams
Belindas swansong, again reveals another list in her comments as she & they arrogantly show allegience. Thanks again El Coyote !
And a superb narrative joining so many dots and nailing so many to their own petards, for hanging now………  no mercy for them, from some of us.  CW covers so much ground, @1hr 30 + a shoutout to Hoaxtead Research & spot on with pizzagate and the dangers, motivations and more information re: Bases, Montauk Project, early part covers some participants in ITNJ, Project Camelot, fakes, lies, shifting, name changes, rebranding, all the things, we've been noticing, but CW has been watching for along time.  Narrates it so well…..  I am so grateful to have found him…..  I owe thanks to Angela Power Disney 🙂