Well I was often told; 'Don't ask don't get',  so I'm asking the social media giants with the money and knowhow, surely…..  to take on board, seriously the damage being caused to our beings, by pervy, controlling characters misusing and abusing the amazing tools given so that free speech could flourish, these types are gagging, strangling, choking the flow of real free speech, self governence, by the dirty tricks employed, that surely are spottable and stoppable ?…….  Facebook, Twitter and YouTube, especially…. please.
And as you read below and follow links and report the b'stards……..  I'm aware of Angela Power Disneys narrative of the new Abortion Bill……  As I have listened to the news today, I was struck that Incest Survivors were acknowledged and thanked, for being brave enough to have come forward and informed the movement towards todays, milestone achievement in Ireland.   All hail and respect to you all…….  from the Magdalene Laundry days to Tuam, to so many other institutions, but also in the old traditional families, governed by the patriach, the pastor, the pater…..  blessed be to all the Irish women and girls, who rebelled, who gathered, who protested and brought todays vote to be won.
And a pox on Angela Power Disney and her HoaxGirl friend, Heather Brown & all the horrible hoaxers from highgate & Belinda McKenzies bunker !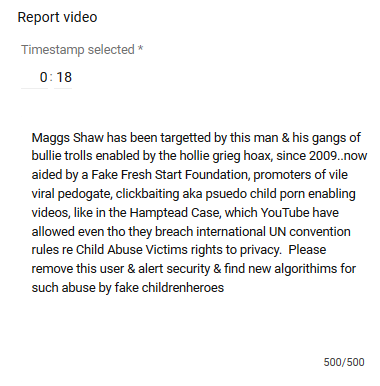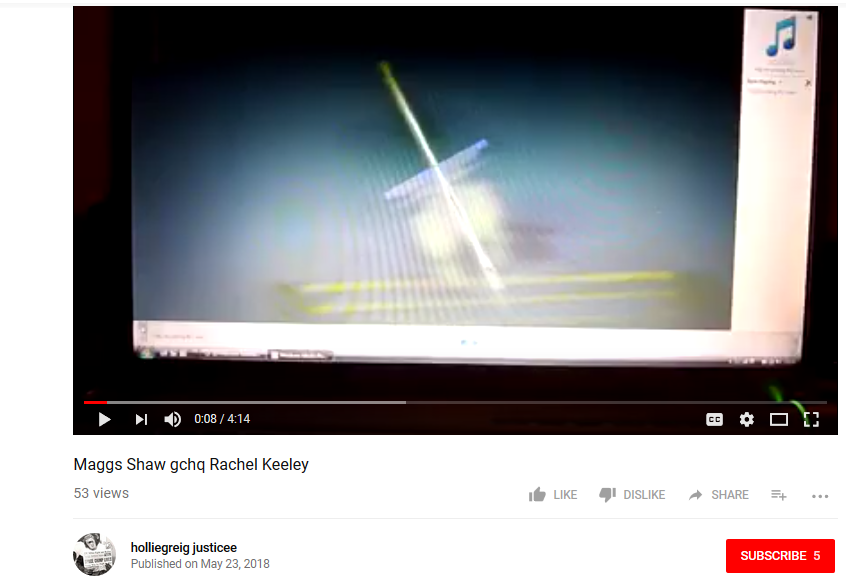 Proud Hollie hoaxer & ally of Malcolm Blackman aka Joe Public, (still allowed into important UK and IICSA affecting groups), both massive sadistict trolls & handlers/organisors/enablers of many like OpDeatheaters & some peadohunters, aided by George The Greek and all others, recently GeeGeeTee…… all avid supporters of those now congreating at Fresh Start Foundation.    And all connected to the house of horrors in highgate:  Belinda McKenzies hub where all types of woo merchants like Miles Johnston and David Icke followers hold gatherings filmed and shared to draw in the vulnerable seekers ………..  offering help, but instead allowing and enabling predatory paedophiles, clearly a protected group by those inventing and viralising these satanic ritual abuse hoaxes, all clearly mutually supportive invading, infiltrating and copying our groups, to sabotage real victims of abuseand cause them  to be abused, used, groomed, attacked and if daring to complaining…….blackmailed into silence by threats of being called the ultimate insult to any victim of child sexual abuse :  Paedo/Pedo……….  this for many of us, is too much to bear……  although, having after years, since 2009 onwards, becoming aware and thankfully being educated by others, who saw before me…..  I had to take time, before tackling them openly……    Yes, that Malcolm speaks of my son and somthing, the evidence from that time, needs examining.   And the person feeding people information in such a way.
I am glad to have drawn their targetting of me into the open, for this reason…….  To show them all circling around……..  maybe scared that the energy and enthusiasm of our 1993 rally would be repeated…..  it would've….  it still can be…….so many have incredible creativity to invest …………..  We are true warriors and beautiful and all around people, everywhere, not always openly speaking of our past….but I hope the stigma has lifted enough now, so that we can……………. hope fully and fully in hope work towards some of these ideas that I see many working on:
Rest in Peace Tim McKenzie……. how amazing that your surname, like Belindas' matched so that you could perfectly mirror and parady what was emanating from her hub……
Power to his family and friends, some intent on keeping the Mighty MKDs going, in the face of the vile types fought and slain many times, with the help of the wicked humour that helped many, laugh at the true evil people we were exposing at our peril, to mock them as they defiled so many good and innocent people, mocked so many survivors and hurt so many children, whilst pretending to be champions, truly sickens any who realise……and it has helped me, many times, to have encouragement, laughter along this way, that I realised I had to follow.
Create our own Real Fresh Start Foundation.
Finding safer ways, building trust, allowing the organisations with integrity to continue and flourish, weeding out the bad and dangerous practises…….  installing safeguarding for survivors of csa/cse.
Promoting those in the field that are working towards workable solutions.
Making room for mistakes to be acknowledged.
Please also read :  HoaxGirl shows true colours & links to UK Column   ie Fresh Start Foundation.